The Italian runner hopes to confirm herself at the top of the ultrarunning event's top distance, 170 km, after winning in 2019
Runner-up in the 90 km race in 2018 winner of the 170 km in 2019 and ready to repeat this year: Cristiana Follador's mind is already set onAdamello Ultra Trail, scheduled from September 24 to 26 in the Pontedilegno-Tonale area along the Paths of the Great War, between the Alta Val Camonica and theAlta Val di Sole in the Adamello and Stelvio Nature Park
In a few weeks, the athlete from Veneto will go for a repeat on the maximum distance of the Adamello Ultra Trail, the 170 km route of which she is the reigning champion. Owner of a hairdresser salon in Valdobbiadene (Treviso) in everyday life, the runner turns into a fierce competitor when she sees great mountains. "When I came here for the first time in 2018 for the 90 km, I immediately fell in love with the course – commented Follador -, which is perfect for me and my style, so much so that I returned the following year for the 170 km. I love the continuous ups and downs of the track, the dirt roads, the rocks, the landscapes: this is my ideal terrain, on very flat courses I get bored easily".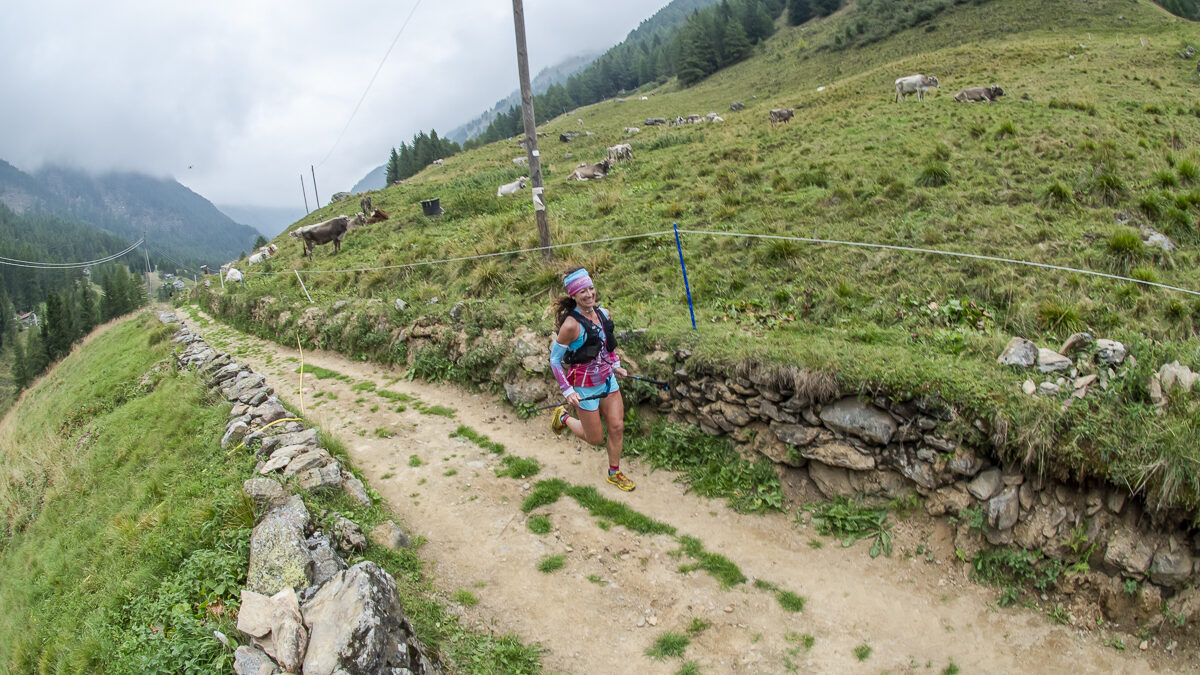 The preparation for the event is going smoothly, although restarting after an year without racing was not easy: "I've never stopped training, splitting my time between Valdobbiadene and Trentino where her partner lives, ed), I've always had the chance to run in the mountains. Without events, though, you risk losing the race rhythm and, even if I run mainly for myself and because it makes me feel good, competition is a big driver. I've changed my training, I can no longer start at 5 am, but I try to make the most of the weekends. My coach? No one knows me better than myself, I do everything on my own".
In 2019, the athlete of Unione Sportiva Aldo Moro Paluzza – chaired by Andrea di Centa, whose brother and counselor Giorgio was cross country skiing Olympic champion in Turin 2006, – managed to complete the 170 km in 34 hours 10 minutes and 37 seconds, lowering the previous year's best time by a remarkable 6 hours: "The performance can certainly be improved, because in that race I had a rough stretch during the night in which I nearly fell asleep on a path and lost some time, but on such a long course there are too many variables to be certain of anything. Mindset counts a lot in this context: when the body gives up, it's the head that keeps you going".
Cristiana Follador is ready to be back with the Adamello Ultra Trail organisation ("I got on well with them straight away, they give me a lot of positive energy") and her fans ("I'm probably so popular just because I have always been myself"). The queen of the 170 km Adamello Ultra Trail Women's race has no intention to abdicate.
ADAMELLO ULTRA TRAIL PROGRAM
Friday, September 24th, 07.00 AM CET – 90 km departure from the Event Center of Vezza d'Oglio
Friday, September 24th, 09.00 AM CET – 170 km departure from the Event Center of Vezza d'Oglio
Saturday, September 25th, at 02.00 PM CET 35 km departure from Monno